Evolution of 3D Lego structures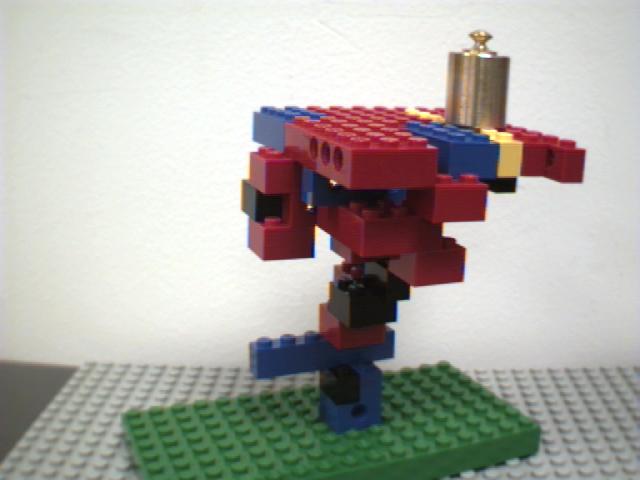 This is a picture of a "Lego Table", our first experiment in evolution of 3D lego structures. Our previous models evolved 2D lego structures only.
This table satisfies multiple specifications as established in our fitness functions:
height: It's 10 blocks tall.
surface: Its top covers a 9x9 square (almost!).
support: It supports a load of 50 grams anywher in its surface.
lightness: It uses as few bricks as possible.
---
More information about Computer Evolution of Buildable Objects
Send comments to
pablo@cs.brandeis.edu
---