Computer Evolution of Buildable Objects
We believe that not just the software, but also the physical body of a robot could be the result of an evolutionary process.
A step in this direction is the evolution of buildable lego structures, designed by the computer through the combination of genetic algorithms and physical simulation.
---
Evolutionary Lego Crane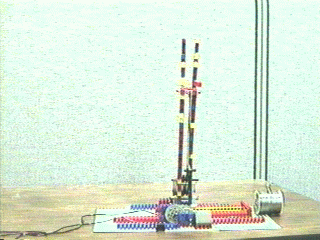 Click here to play again
This animation shows our evolutionary Lego crane in action. Click here to see a full mpeg video (4.7 mb).
The arm of this crane was evolved by our evolutionary Lego simulation system to lift a weight of .5 kg.
We designed a rotating base for the crane and feeded it into a genetic algorithm in the form of a set of constraints.
After a satisfactory arm is found, the computer prints a schematic of the arm. We build it, carefully following these instructions.
This video shows our crane lifting a .5 kg roll of solder.
---
More information about Computer Evolution of Buildable Objects
Send comments to
pablo@cs.brandeis.edu
---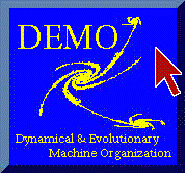 Lego building & video editing by Joe Uchill